By: Express Web Desk |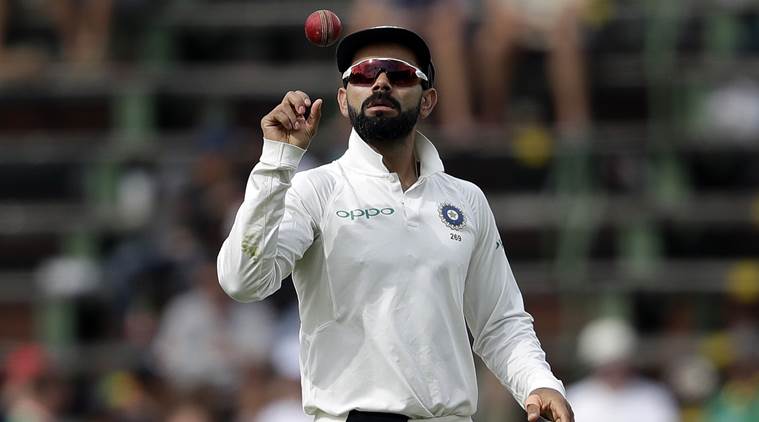 Virat Kohli said India have it in them to win a record fourth U19 World Cup. (Source: AP)
India senior side skipper Virat Kohli may be involved in an important series across the other side of the globe but he is keeping track of the juniors at the U-19 World Cup in New Zealand. India Under 19 team are in the final of the extravaganza where they will face Australia on Saturday. He also lauded the Prithvi Shaw captained team for being supremely confident in their approach. India are gunning for a fourth U-19 World Cup title and enter the final without losing a game.
"It feels amazing (to see them do well). I interacted with them before they left and it's a lovely bunch of boys. Compared to our lot (when India won in 2008 under Kohli), the confidence levels are somewhere else which is a great sign," said Kohli prior to the first ODI against South Africa on Thursday. "You'll see many people making a strong statement for themselves much earlier than we all did. They've done amazingly well and the semifinal (against Pakistan) was an amazing game."
Kohli further applauded the team for their all-out attacking mode against Pakistan in the semi-finals. Always a crucial fixture for an Indian side, whatever the sport, the U19 team won by a staggering 203 run margin to dismiss Pakistan for a paltry 69.
"Playing such a high pressure game (against Pakistan), they really stood up and that's what you want to see. You want to see people standing up when it's needed the most. I want to wish them all the very best for the final. We'll all be following very keenly and we'll be eagerly waiting to see them lift the cup again. I believe they have the talent, and they believe in that much more than I do, which I think is very, very important," he stated.
For all the latest Sports News, download Indian Express App
© IE Online Media Services Pvt Ltd